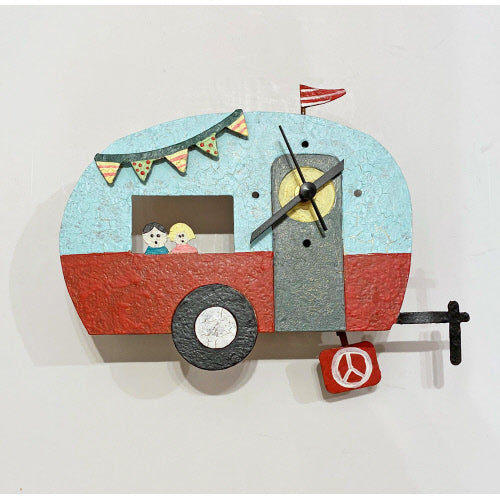 Red & Blue Camper Wall Clock
Feel like you are on vacation!  This camper wall clock will always tell you the right time and it has a swinging peace sign as the pendulum. Made from metal and painted with bright and fun colors. Runs on one AAA battery.
This playful hand painted clock is a colorful work of art, handcrafted from recycled metals.  Using fair trade principles, the artisans from impoverished communities in Colombia, South America who make this clock, are provided with a safe and fair working environment .