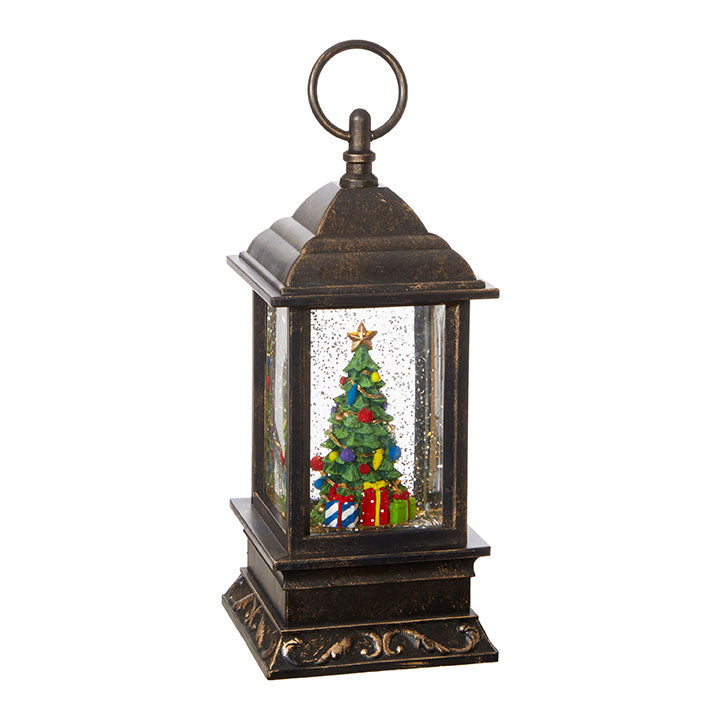 Christmas Tree Musical Lighted Water Lantern
The Christmas tree is surrounded by wrapped presents in this water lantern.  It plays 8 Christmas melodies: "Jingle Bells", "We Wish You a Merry Christmas", "Silent Night", "Deck the Halls", "Joy to the World", "The First Noel", "Hark! The Herald Angel Sings", "O Christmas Tree".  
In the "on" position, the light will brighten up the lantern and the motor will push the glitter around continuously.  The lantern has a 6 hour timer as well as an on/off position.  It runs on 3 AA batteries or the included USB cord.  
H 9.5" W 4" D 4"