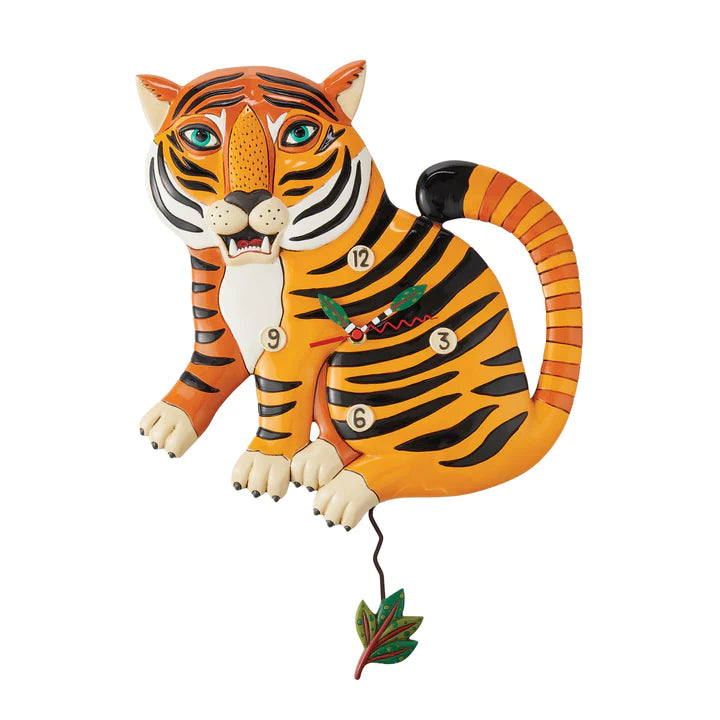 Stripes the Tiger Pendulum Wall Clock
No tiger has the same stripes, each cat is an individual masterpiece of nature's creation. Be like the tiger and dare to be you!  The clock features leaf hands and a swinging leaf pendulum.  Comes with one AA battery.

H 11.81" W 11.22" D 2.17"