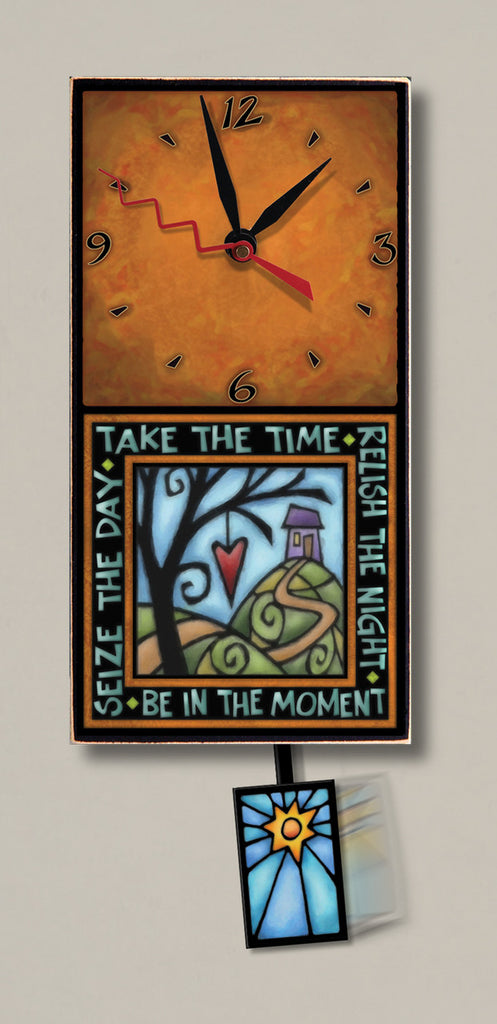 Take Time Printed Art Wall Clock
This clock has the quote, "Take the time. Relish the night. Be in the moment. Seize the day." The artwork is printed with archival ink on archival paper, attached to wood and UV coated to last a lifetime. The high quality quartz movement comes with one AA battery and has a one year manufacturers warranty.  
H 8.75" with 2.5" pendulum W 4.5"