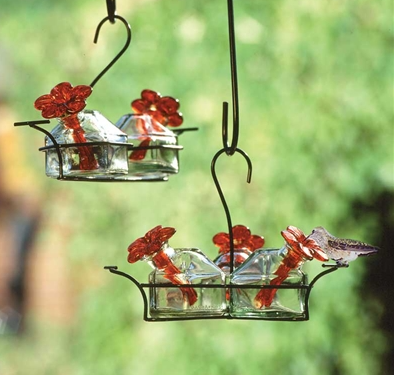 Bouquet Classic 3 Hummingbird Feeder
Made in Mexico from recycled glass, this bouquet hummingbird feeder fits into a powder coated metal frame with 3 perches and built in hook.  It comes with 3 red glass feeding flowers, instructions and holds three 3 oz. vessels of nectar.  May be available in other colors. Please email or call to check color availability.
Measures 8" x 8" x 6"