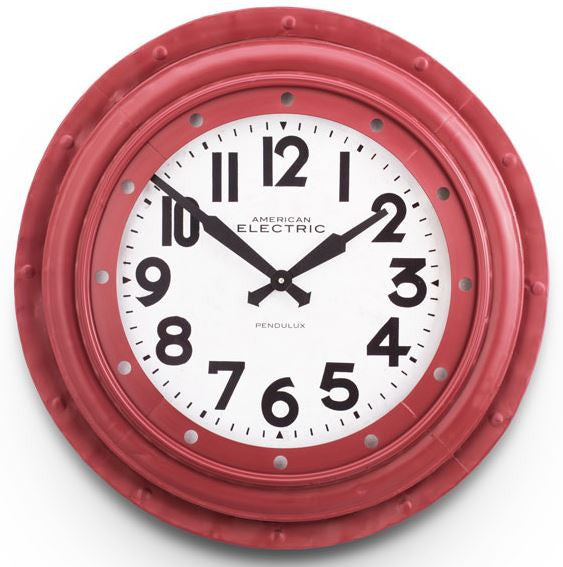 Red Electric Round Wall Clock
A direct descendant of a vintage 1930's electric wall clock, this rendition captures exactly the robust, formed sheet metal enclosure which graced diners, dance halls and drugstores in the thirties and forties.
Steel riveted case with glass lens.
Glass lens protects the vintage Arabic deco dial and no frills hands.
Accurate quartz movement uses one AA battery.
Size: 24.00" W x 24.00" H