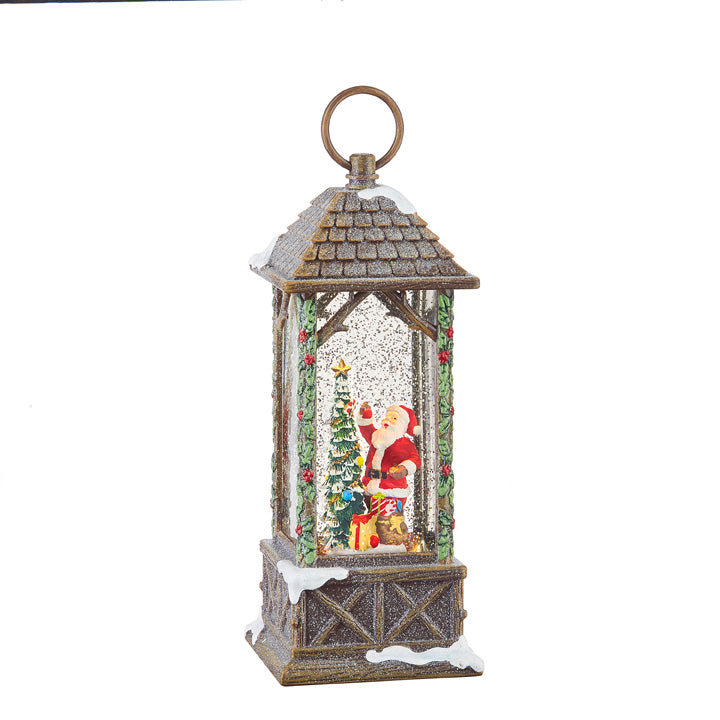 Santa Decorating Tree Lighted Water Lantern
Santa is decorating the Christmas Tree in this lighted water lantern.  It has a 6 hour timer as well as on and off settings.  When on, the light will brighten up the lantern and the motor will push the glitter around continuously.  Runs on three AA batteries or the included USB cord.  

H 10.75" W 4.25" D 4.25"