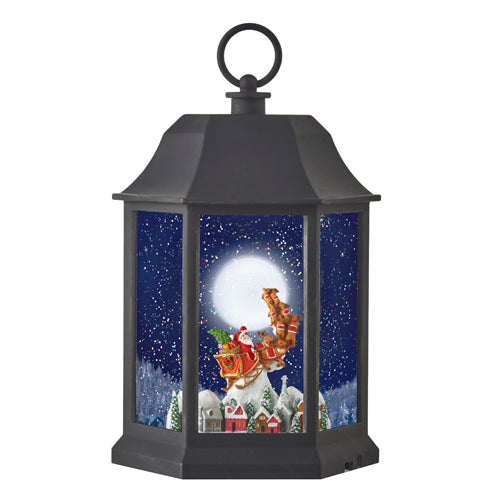 Santa Flying Lighted Water Lantern
Perfect for the holiday season,  this water lantern shows Santa and his reindeer flying over the town in the light of the moon!  It has a 6 hour timer as well as an on/off switch.  When on, the light will brighten up the lantern and the motor will push the glitter around continuously. Runs on three AA batteries or the included USB cord.
H 10.75" W 7.5" D 3.5"